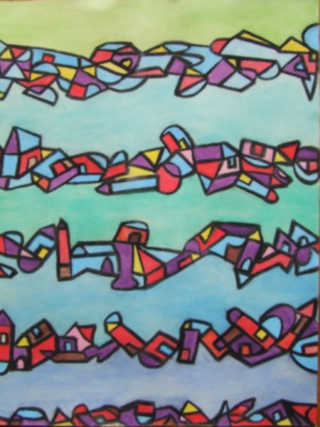 Sono appassionato, sin da giovanissimo, di arte astratta.

Ho iniziato a dipingere, spinto anche dal desiderio di tradurre in forme e colori, su carta, tela od altro supporto quanto scaturisce dalla mia immaginazione, dalle esperienze e dalle conoscenze che ho maturato.

Giovanni Zacchi

Eseguo le mie realizzazioni astratte su carta e cartoncino, tela, tavola di legno ed altri supporto;
Ho approfondito tematiche sviluppate da Kandinskij e Klee, dai Futuristi, da esponenti dell'Arte Astratta italiana e di "Forma 1" in particolare. Ho conosciuto grandi Maestri dell'Arte Astratta italiana e, in particolare, Achille Perilli e Piero Dorazio.
Sono stato associato, per alcuni anni, al "Laboratorio Incontri d'Arte" (Liart) di Roma.
Faccio parte, dal 2009, del gruppo di artisti presenti sul sito web di "Romart" e su quello di "Exibart". Alcune mie tele astratte sono presenti sugli alcuni degli ultimi Cataloghi Mondadori dell'Arte Moderna. Suono il pianoforte classico


***


I am passionate, very early, about abstract art. I started to paint, driven by desire to translate it into shapes and colours, on paper, canvas or other support as well from my imagination, experience and knowledge that I gained.

I execute my abstract compositions on canvas, paper and cardboard, wood and other supports.

I have read books and works of art, especially of Kandinsky and Klee, Futurists, exponents of Italian abstract art and "Forma 1" in particular. I have met and known great masters of Italian abstract art and, in particular, Achille Perilli and Piero Dorazio.
I associated myself, for some years, with the "Meetings Laboratory of Art" (Liart) in Rome.
I join, from 2009, with the Group of artists on the website of "Romart". Some of my abstract canvases are present on the latest Mondadori Catalogs of Modern Art. I also played the classical piano.